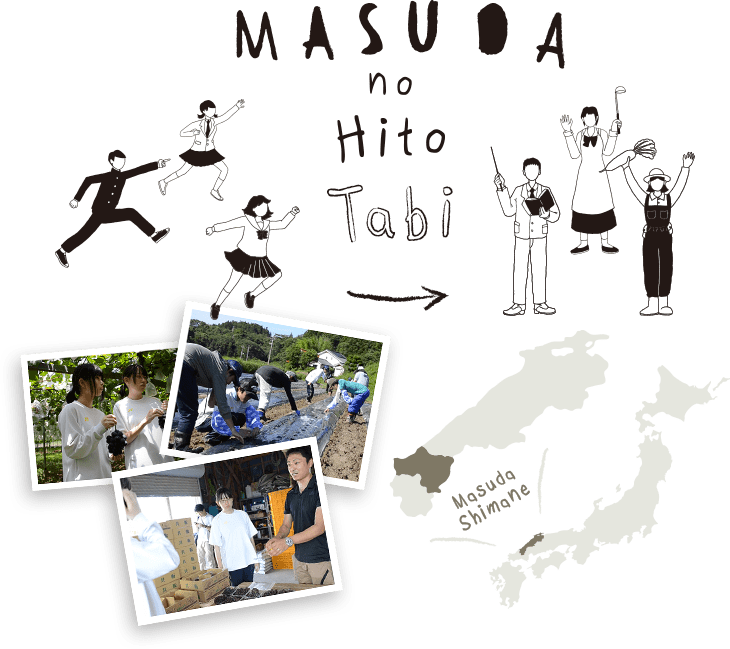 Masuda no Hito Tabi
Hands-on learning opportunities for kids and school excursions
MASUDA no Hito Tabi
Masuda city offers "life career education" to overlook their view of life as well as conventional "work career education" for vocational experience.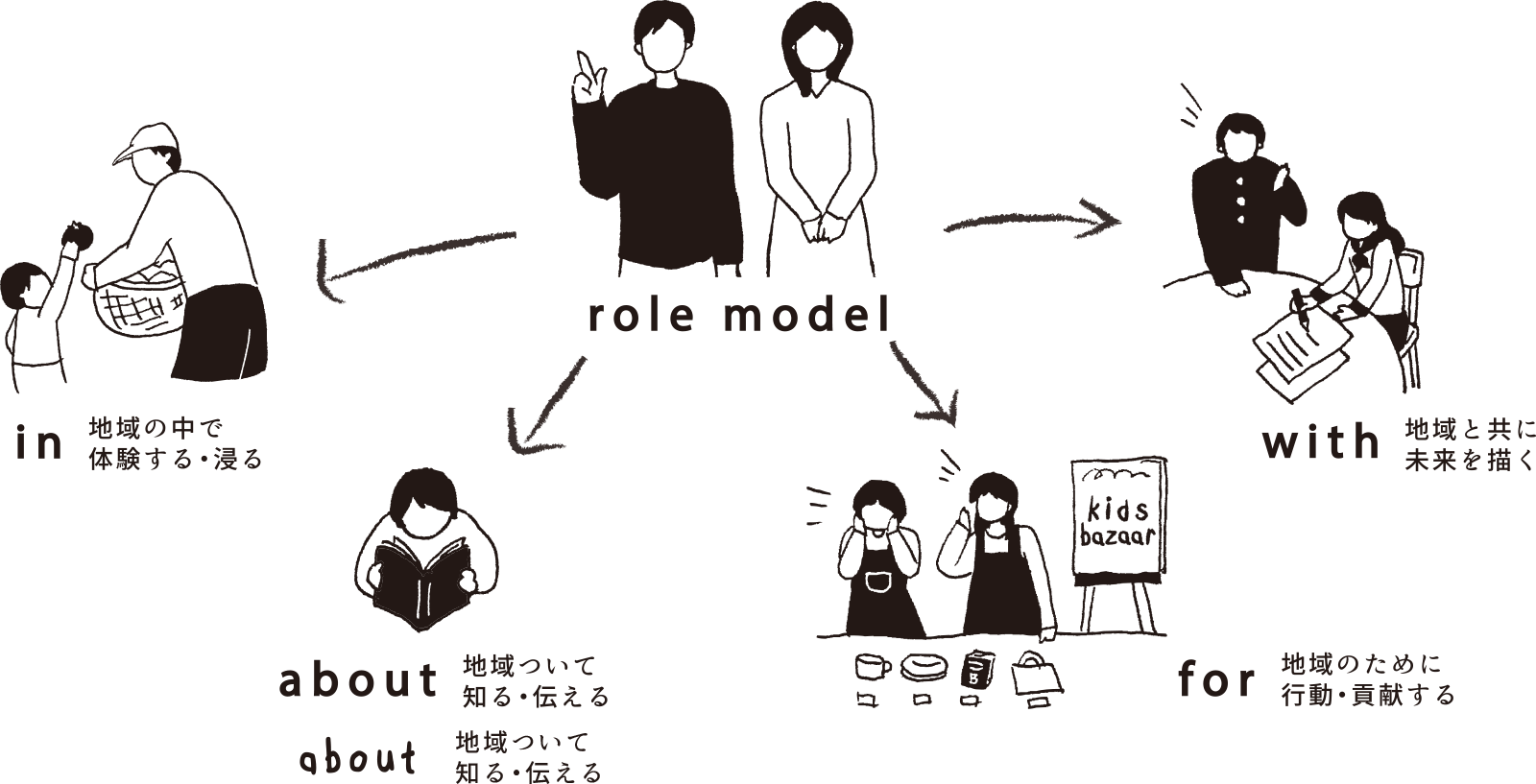 This "new workplace experience" has been conducted, mainly for secondary school students within and nearby Masuda city, to meet and talk with "Masuda no Hito" (Masudanian), who is proud of their job and values their positive view of life, through this experience-based tour.
『 Experience-based programme 』
Focusing on this "new workplace experience", the "life career" education centred programmes are offered as school excursions.
Through practical training at office or farm, children are encouraged to talk and listen to the "Masuda no Hito" and share their views in life.
Message from receiving parties
Sansan Bokujo Farm

The farm aims to support the disabled by providing horse therapy, and by hiring them. We are delighted when people realise how animals can soothe us and grow us. You can ride horses and feed them. Enjoy the scenery of great nature Masuda can offer since we stands on a hill, looking down the Sea of Japan.

Myogiji temple

We believe that Buddhist temples must be open to public, inviting children to play and learn as they used to be. Zen meditation and Shojin Buddhist vegetarian meal can lead you to calm yourself and help your mind and body in order. We are hopeful that people can feel closer to their nearby temple through this experience.

Masuda Driving School

Our dormitory could be the spot in Masuda where you can meet people from the widest variety of place. We commit to teach our students to be considerate, for we enable them to drive dangerous vehicles which can severely harm others. From this perspective, our programme includes task sharing activities such as cleaning toilets and sleeping over at a tree house with others.

Ohata rose nursery

Getting inside a nursery itself could be totally new experience to majority of children. They will mainly pick roses to make flower shower and do some dye works. Failures don't depress me, for I believe I fail because I challenge. Practice makes perfect! It's really important for you to experience various things when you are young.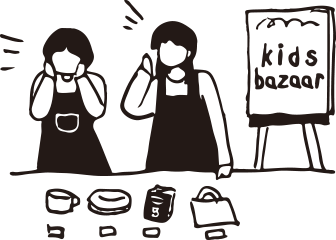 Sales reports
from financial year 2017-2019
| | |
| --- | --- |
| School excursion | from a high school in Kyoto 30-50 students |
| Received at | grape farm, rose nursery, vegetable farm, prefectural nature park, NPO etc. |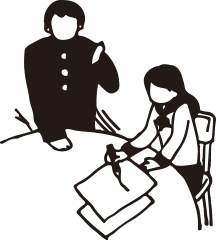 Fee
from 3000 yen per student per placement
*negotiable
All enquiries to
Masuda Tourism Association (General Incorporated Association)
17-2 Ekimae-cho, Masuda, Shimane, 698-0024 JAPAN
TEL:0856-22-7120
FAX: 0856-23-1232
Precedents
01
Takeuchi grape and farm
Activities
1. Learn about each steps of grape production from farm to the shop
2. Inspect the grape field, packing grapes
3. Sheep shearing
*may vary in each season
Message from Mr.Takeuchi
It seemed a good opportunity for them to see farmers' hard work which you won't see any fruit picking experience at touristic farm. We are happy to give children a rare chance to work in the field.
Comments from a students
・I had a precious time there learning various process before shipping. Their grapes and muscats were delicious and sheep are adorable.
・They were all kind and friendly to us. It was very interesting to do things I have never done before.
02
Shimane prefectural Manyo park
Activities
1. Making bamboo lantern *can be brought home
2. Pitching tent as disaster drill
3. Cleaning camp site
*may vary in each season
Message from Director Nomura
In every August we decorate lanterns made by people outside Masuda during our bamboo lantern event. We can't be happier if they revisit us to see the exhibition.
Comments from students
・Bamboo lantern making was so fun!
・They talked to me to make sure I am OK when I could not find a space to work on. I learnt the joy of working together.